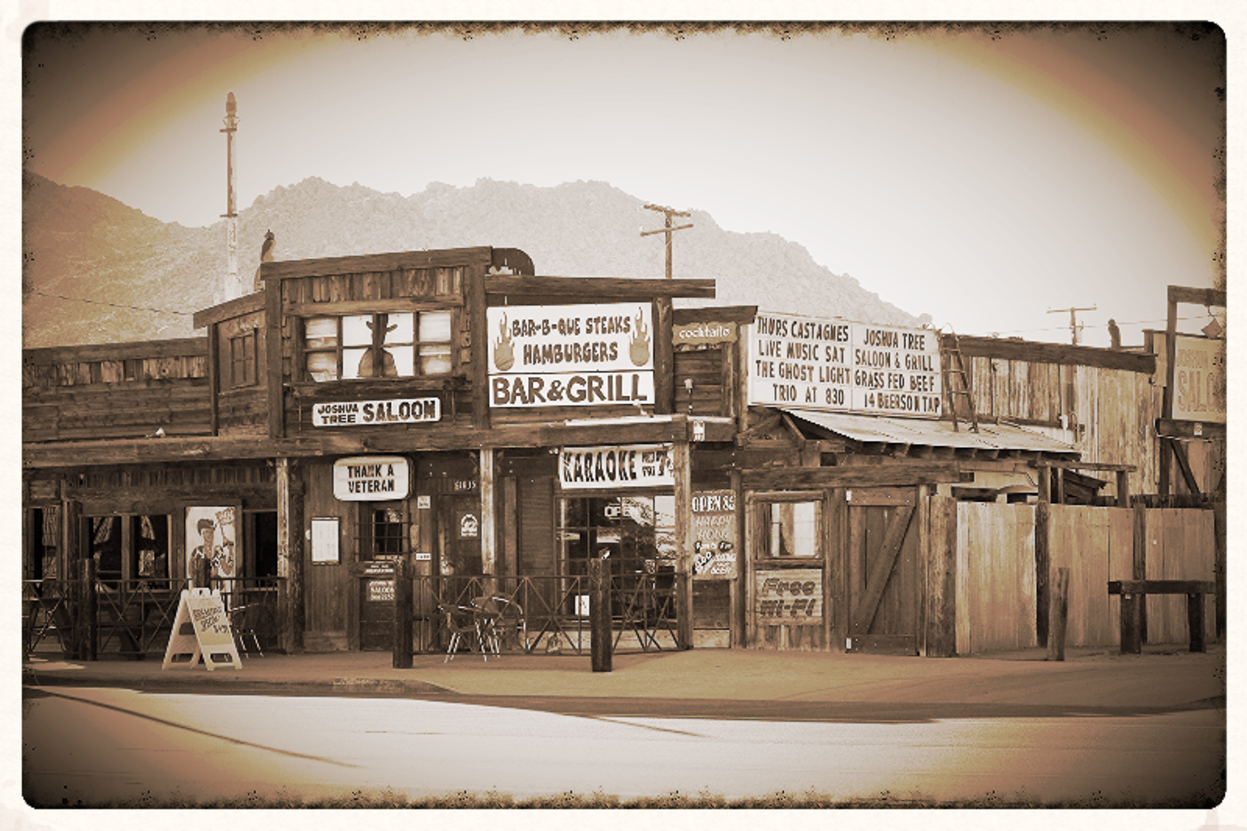 ​​​​

​

​

​

​

Welcome to the Joshua Tree Saloon, The gateway to The Joshua Tree National Park! Established in 1983,

we have been your place to stop in for great food, refreshing cocktails, and friendly people!

​Serving breakfast, lunch and dinner 365 days a year!

Open daily Sunday - Thursday 7:00 A.M. - 12:00 Midnight,

Friday - Saturday 7:00 A.M. til 2:00 A.M.

61835 Twenty-nine Palms Hwy. Joshua Tree, CA 92252 ​

Tel: 1+760-366-2250 Email: joshuatreesaloon@gmail.com

​For band booking: Email: joshuatreesaloonbooking@gmail.com

CHECK OUT OUR CALENDAR PAGE FOR WEEKLY ENTERTAINMENT ACTIVITY!!!